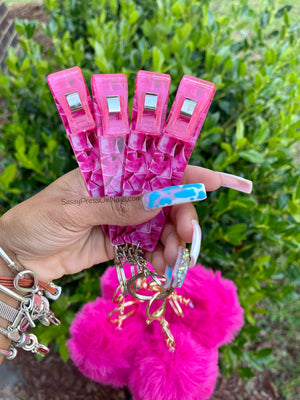 Sassy Card Swippers
*** You will receive ONE sassy credit card swiper.
The purpose of this tool is to assist you with pulling your bank card out of the gas pump/ATM while wearing your beautiful long nails. This tools isn't just for press on nail clients.  
Don't forget to attach it to your key ring for easy access.
To use as the credit card swiper: Just attach the clip to your bank card and slowly but firmly glide it out of the opening. (If you snatch it out too forcefully the clip will lose its grip) we have a video of how to use it properly on our face and IG pages. @TheSassyNailsStudio

Production Time: 5 business days.